Introduction
You will find in this post several free and open-source 2D sprite editors and pixel art tools that can be used on your browser to create fancy pictures and animations.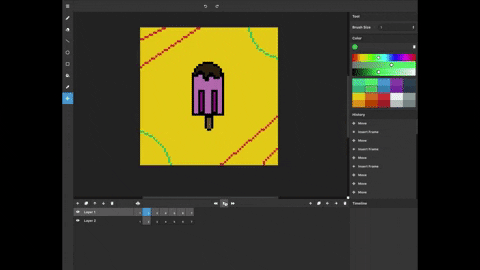 Pixelorama
Pixelorama is an awesome free and open source pixel art editor, proudly created with the Godot engine, by Orama Interactive. Whether you want to make animated pixel art, game graphics, tiles and any kind of pixel art you want, Pixelorama has you covered with its variety of tools and features (you can find online documentation here). Free to use for everyone:
Current features
You can find more information on github.
Piskel
Piskel is an easy-to-use sprite editor. It can be used to create game sprites, animations, pixel-art, etc.: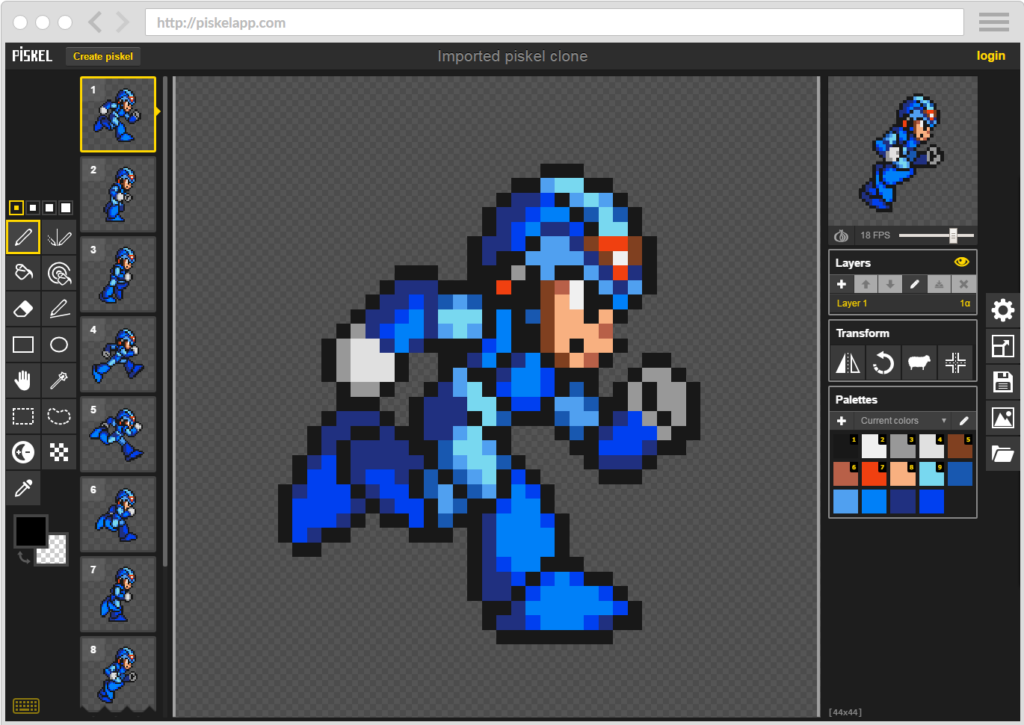 The Piskel editor is purely built in JavaScript, HTML and CSS, using also the following libraries :
You can find more information on github.
Pixel Art to CSS
Did you know that you can create pixel art using CSS? Pixel Art to CSS is an online editor that helps you with that task. Combining the power of both box-shadow and keyframes CSS properties, you will get CSS code ready to use in your site. Furthermore, you can download your work in different formats such as a static image, animated GIF or sprite like image.
Pixel Art to CSS aims to be an intuitive tool by its simplicity, however it is equipped with a wide range of features: customize your color palette, go back and forth in time, modify animation settings, save or load your projects, among others.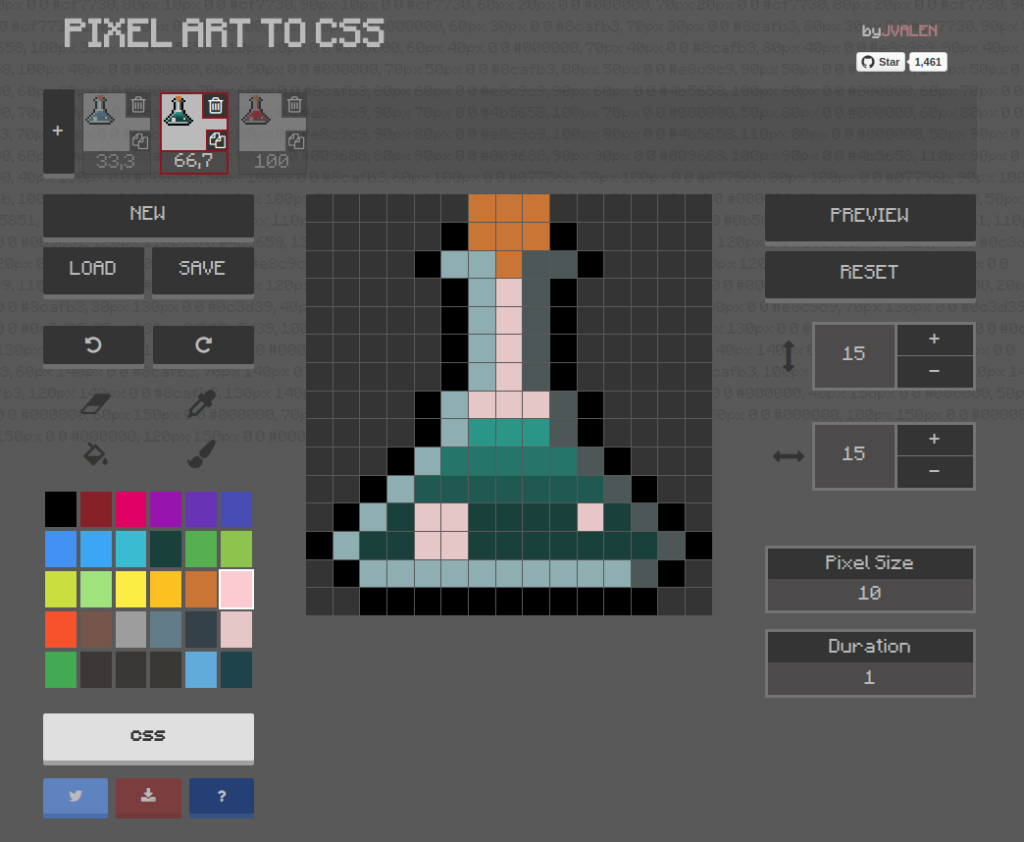 This application has been built with the following technologies:
You can find more information on gihub.
Pixel art
A bit old, and not fully functional, but still, another interesting browser based pixel art maker and animation tool: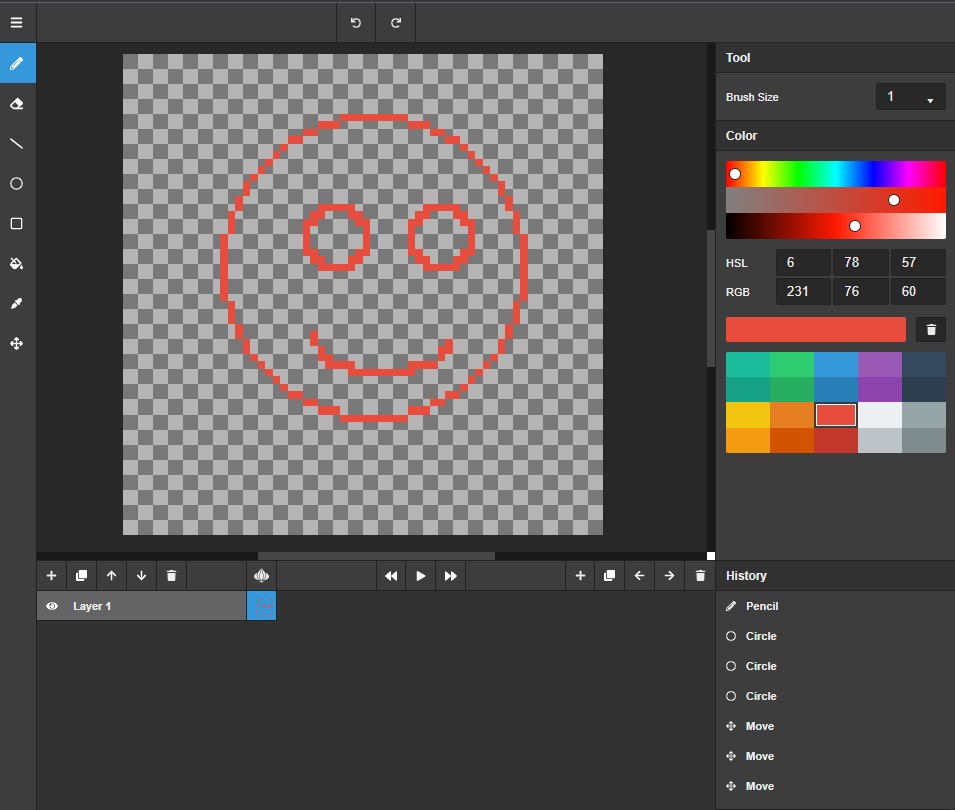 You will find more information on github.